The New Patriots
Terrorism, patriotism and dissent
Written, directed and produced by Robert Richter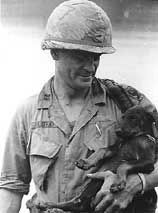 Medal of Honor winner Charles Liteky


Five U.S. military veterans, including a Congressional Medal of Honor winner and a woman West Point graduate, speak out about terrorism, patriotism and their transformation from warriors to peace activists.



"A timely and powerful work...exposes the hypocrisy of 'the war on terrorism.' The film is a reasoned, honest and inclusive discourse on what it takes to be counted as a true defender of freedom."
—Perth International Film Festival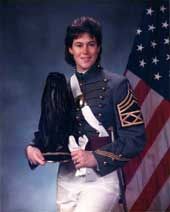 West Point graduate Laura Slattery
"I just saw "The New Patriots" and was very moved. How brilliant to find these ex-military to add their voices to all those trying to stop our education of terrorists in this country. Never before has the point been made so clearly using the Sept 11 tragedy and Bush's own words. Thank you, thank you."
—Susan Sarandon


After the 9/11 tragedy the U.S. government called for the eradication of terrorist training camps. Not mentioned by officials was the U.S. Army School of the Americas (SOA), located at Ft. Benning, GA, described by the veterans as a school for terrorism.

In the film a veteran reminds us that the lives of the tens of thousands killed by SOA-trained terrorists in Latin America are no less precious than those who lost their lives in the U.S. on September 11.



World premiere: Edinburgh International Film Festival
20 minutes
Link: www.soaw.org







Study Areas: Social and poliical history, American studies, American religion, Catholicism, U.S. foreign policy, psychology of religion, sociology of religion, religion and politics, anthropology of religion, contemporary religious thought, biography, developing nations studies, Latin American studies, human rights, peace studies