About Robert Richter
Independent Documentary Producer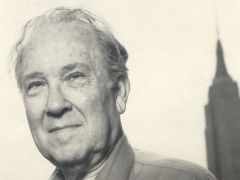 Few documentary producers have received as many honors: National Emmy for "exceptional merit in nonfiction filmmaking"; ten Richter credited films honored by Motion Picture Academy; three duPont Columbia Broadcast Journalism awards (TV's Pulitzer Prize); Distinguished Science Reporting Award from AAAS (American Academy for Advancement of Science); Peabody Awards; many US and international film festival awards; critical acclaim in the New York Times and other major papers.

Robert Richter directs, produces, writes, Executive Produces and distributes documentaries on the human dimensions of the vital issues of our time, issues often ignored by mainstream media.

With passionate dedication he has dealt with tough controversies, risking his career and sometimes his life as his hard hitting documentaries investigate governments, international agencies and corporations.

His documentaries have been telecast in prime time on HBO, PBS, CBS, NBC, ABC, TBS, Discovery, BBC and many other major overseas television outlets.

Richter has been a judge at film festivals in the US, Europe and mid-East.

Colleges, high schools, community groups, libraries, churches, festivals and theaters all over the U.S. screen his productions. He has been a guest speaker at over 50 different colleges and a jury member at US and international festivals.

To schedule a personal appearance email RRProd@aol.com.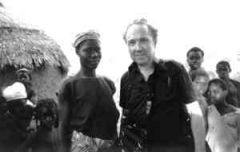 At a fishing village in Ghana
Human Rights and Globalization
Richter produced ground-breaking independent documentaries on globalization policies and practices affecting people in developing countries. For Export Only: Pesticides and For Export Only: Pharmaceuticals document the human and environmental impacts of marketing banned and restricted products. These two documentaries led to Shell Oil warning that he is America's "most dangerous media producer." Hungry for Profit reveals how the global agribusiness system impoverishes people. Can Tropical Rainforests Be Saved? is the first global look at this issue and its economic and social realities. The Money Lenders is the first US documentary that is a critical look at the World Bank and IMF, with five country case studies. "Increase and Multiply?", a TBS special, focused on the importance of international family planning versus White House funding cuts.
War and Peace
Nagasaki A-bomb survivor Sakue Shimohira
The Ultimate Wish: Ending the Nuclear Age, links nuclear weapons and nuclear power with Fukushima and Nagasaki survivors.

The Last Atomic Bomb documents the devastating yet inspirational life of a Nagasaki bomb survivor who, as she says, found "the courage to live" — and accompanied by student activists — is waging a personal campaign to abolish nuclear weapons.

In Our Hands, about the largest peace demonstration in history, filmed by 43 volunteer camera crews, edited by 12 volunteer editors.

Five Days to Change the World documents a rebellion by student activists at the largest peace conference in history, when 10,000 delegates from 100 countries met to plan for a more peaceful 21st century.


Gods of Metal, an Oscar nominee for best documentary short, focused on a range of actions by ordinary Americans concerned over the Cold War threat of a nuclear war.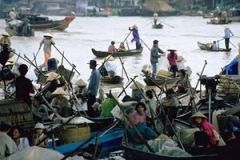 The first American filmmaker in postwar Vietnam, his seven week 1978 visit resulted in the independent Vietnam: An American Journey, shown internationally on television, at the Kennedy Center, in theaters and universities.
Dr. Spock & Rev. M.L. King, Jr.





Linus Pauling, Crusading Scientist and Ben Spock, Baby Doctor are award-winning biographies that partly focus on the anti-war activism of these inspirational and influential Americans. Both biographies were originally telecast in the PBS "Nova" series.




Investigating U.S. Issues
New Patriot Laura Slattery
He produced a series of documentaries about the U.S. Army School of Americas(SOA). The first, School of Assassins was an Oscar nominee for best documentary. Father Roy: Inside the School of Assassins relates the struggle to discover and reveal the truth about secret torture training at SOA. It was the opening night film at the Amnesty International Film Festival in Amsterdam and the Motion Picture Academy lists it as one of the best documentaries of the year it was released, along with SOA related later releases Guns and Greed and Crossing the Line.

A Congressional Medal of Honor winner and a woman West Point graduate are featured in the SOA related The New Patriots. A Gold Star mother of five sons and several other SOA activists are the focus of Convictions: Prisoners of Conscience.
When first telecast in the Nova series, Who Shot President Kennedy? narrated by Walter Cronkite, had the largest audience of any PBS program that year. It was re-broadcast each of the following five years. Other Nova documentaries include: A Plague on Our Children, about dioxin, PCBs and public health issues, a duPont Columbia Journalism Award winner despite a Wall Street Journal editorial questioning his patriotism; Incident at Browns Ferry, about nuclear power and safety, also honored with a duPont Columbia Broadcast Journalism Award despite the nuclear power industry's efforts to stop its first airing; Linus Pauling, Crusading Scientist, about the two time Nobel Prize winner; and Ben Spock, Baby Doctor, about the famed pediatrician and peace activist.

Environment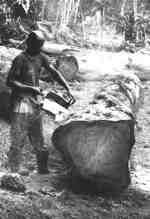 Richter's many documentaries on environmental subjects earned him a Global 500 Award from the United Nations Environment Program. He is the only independent producer in the world with this honor.

In addition to the titles noted above about rainforests, pesticides, nuclear power, dioxin, PCBs and agribusiness, among his other environmental documentaries are the EPA funded and Oscar nominated The Gifts about water pollution in the U.S. and the National Emmy nominated What Price Clean Air? about Reagan White House efforts to weaken the U.S. Clean Air Act.

For Turner Broadcasting he produced "Backlash in the Wild" with correspondent Arthur Kent, about miners, ranchers, loggers and developers v. environmentalists. For the U.S. Department of Education he produced "Environmental Education: A Beginning" about a variety of environmental programs in different parts of the nation.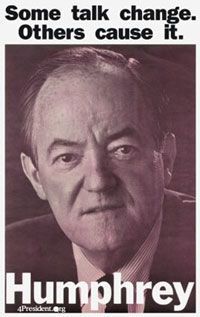 Soon after establishing his own production company Richter produced HHH: What Manner of Man, the biographical documentary of Hubert Humphrey for his 1968 campaign against Richard Nixon for President of the United States. In the best seller, "The Selling of the President," the production is described as "a work of genius." In other published accounts it is credited as the single most important part of the Humphrey campaign and significantly responsible for the candidate's moving up in the polls to the narrowest loss by a Presidential candidate in the 20th century.


CBS

Murrow and Friendly
While on a CBS Foundation News Fellowship at Columbia University, Richter joined the famous Edward R. Murrow-Fred Friendly documentary unit, the groundbreaking TV journalism group featured in the George Clooney hit "Good Night, and Good Luck." For that group Richter produced "CBS Reports: Bulldozed America" with correspondent Charles Kuralt; major segments of "New York Battleground," about Robert Kennedy's race for the U.S. Senate, with correspondent Eric Sevareid and producer Gene de Poris; segments of "CBS Reports: Abortion and the Law" (with "Harvest of Shame" producer David Lowe), and about race and housing (with "Storm Over the Supreme Court" producer William Peters).

He is the last member of the CBS Reports unit still actively producing documentaries.

With Av Westin and correspondent Roger Mudd he produced a documentary about the Vietnam war splitting American politics into hawks and doves, the first network documentary recognizing this phenomenon. He was anchor producer for the 26-hour continuous coverage of Robert Kennedy's assassination.

He also produced major segments of a 4 part series on the assassination of President Kennedy, with correspondents Walter Cronkite and Dan Rather; he produced news features with Walter Cronkite, Mike Wallace and other correspondents, and was National Political Editor.
Working for Documentaries
He is a member of the Academy of Motion Pictures Arts and Sciences and was a member of its Documentary Branch Executive Committee, as well as the Academy's New York Events Committee; Writers Guild; National Academy of Television Arts and Sciences, and the Society of Professional Journalists. He has been an International and National Emmy judge.

Richter was President of the nationwide 5,000-member Association of Independent Video and Filmmakers for 14 years. While in that volunteer office he headed a committee that dreamed up what became the ITVS, Independent Television Service; and he helped lead efforts that lobbied Congress to establish it. ITVS is now the largest funder of independent productions in the US.

He also was a New York representative of the International Documentary Association board for seven years. He has been a jury member at U.S. and foreign film festivals—including the Al Jazeera TV International Film Festival, a delegate to the Leningrad International Documentary Film Festival, a USIA lecturer in former Yugoslavia and West Germany, and at more than 50 American colleges and universities.
His Roots
A New York City native and the son of Sydney Chaplin's (Charlie's brother) Assistant Director, Richter attended California's Occidental College in a Telluride Association experimental program and received his B.A. from Oregon's Reed College. As an M.F.A. candidate at the University of Iowa Writers Workshop, he began his professional career under the aegis of Richard Maibaum, later screenwriter of the first 12 James Bond thrillers.
Richter joined Oregon public television, initially as a producer and reporter, then as Director of Public Affairs programs.

For one year he was Pacific Northwest reporter for The New York Times and wrote many front page stories about politics, environment and controversies over civil defense policies and practices.

He received an M.A. in Public Law and Government while on a CBS News Fellowship at Columbia University.
In his younger days he was a logger, saw mill hand, furniture mover, factory worker (airplane, door, ice cream), assistant manager of a shipping company, medical social worker in a county hospital, nursery school teaching aide, bookkeeper, warehouse worker (cold storage, Quaker sponsored relief supplies), waiter, janitor, mail deliverer, camp counselor, letterer of architectural layouts, office boy and office workers union organizer.