Motion Picture Academy has honored 10 documentaries Robert Richter helped create
Oscar nominee, best short doc:
School of Assassins - Prod/Dir/Writer
Gods of Metal - Prod/Dir/Writer
The Gifts - Exec Producer/Co-writer
City Out of Wilderness - Writer

---
Oscar "Short list" of best feature docs:
Ben Spock, Baby Doctor - Prod/Dir/Writer
Father Roy, Inside the SOA - Prod/Dir/Writer
White Light, Black Rain - Exec Producer
---
Oscar "Short list" of best short docs:
Crossing the Line
- Prod/Dir/Writer
Guns and Greed
- Prod/Dir/Writer
Woman Rebel
- Exec Producer.
---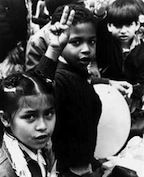 The largest peace demonstration in history. One million people, one voice: stop the nuclear arms race. Pete Seeger, James Taylor, Peter Paul & Mary, Holly Near, Rita Marley and many others. "...most INSPIRING, choke-you-up MOVING film about a real event and a lot of real, ordinary people that I've ever seen!"
---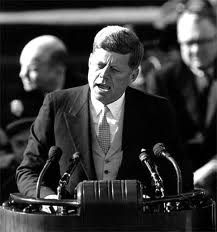 Modern forensics re-examines evidence. Walter Cronkite narrates our definitive documentary. Journal of American History: "Admirable...thorough ...serves a public function of the first order... cogent and coherent."
---
Election History
"...fascinating ...It is worth study by advertising and political science students ...5 out of 5 stars."
—Daniel C. Dennis in Invincible Summer about our biography film for Hubert Humphrey's campaign against Richard Nixon and George Wallace for President of the United States.
---------
"A work of genius." -Joe McGinniss in his best seller, The 1968 Presidential Campaign
---
April 30, 1975 Saigon "falls"
April 30
First film made by Americans in post war Vietnam. Screened in over 125 theaters, never telecast in the U.S. Includes a My Lai survivor at the site, unknown until our film.
"Terrific documentary in the best tradition of the genre and a just and unbiased piece of journalism ...by now a historical document in its own right... 5 out of 5 stars."
---
CIA and Torture
Father Roy
The Senate Torture report should have noted that it began long before 9/11:
Father Roy: Inside the School of Assassins The struggle to find and reveal the truth about secret CIA torture training at a US military facility, our PBS aired documentary.
---
Aug. 2012: U.S. joins Vietnam to remove Agent Orange, the problem revealed in our documentary on dioxin and PCBs.
---
DuPont Columbia Broadcast Journalism Awards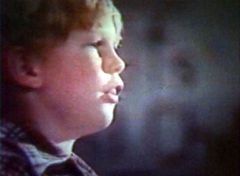 "Will I grow up to be a normal man?"
"TV journalism's Pulitzer Prize" awarded for four of our docs:
For Export Only: Pesticides
For Export Only: Pharmaceuticals
Incident at Browns Ferry
A Plague on Our Children
---
National Emmy:

Awarded to Robert Richter and Sheila Nevins for "exceptional merit in non-fiction filmmaking" as Executive Producers of HBO's version of The Last Atomic Bomb.

National Emmy Finalist:
What Price Clean Air?
Who Shot Pres.dent Kennedy?